Social Media:  A Blessing or A Curse?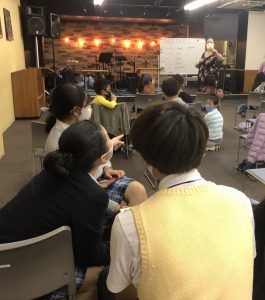 Now that Sports Day is over we turn our attention to the upcoming events.  This week our 6th grade students will have their special trip.  Normally I would be preparing to get on a plane with a group of students and make our way to Oklahoma to visit our sister school and reconnect with former students.  Unfortunately we cannot visit this year due to COVID.  I have been encouraged to see social media posts from our students who have matriculated into American high school at Family of Faith Christian School, our sister school.  I am glad to know that everyone is doing well.  Since they are on a short Fall break many of the students are getting the opportunity to do a little sightseeing and have new experiences with their host families.  Social media is wonderful to keep us in contact with each other.
     However, social media can also be a very negative place.  This week in our school chapels I am focusing on how we should behave on social media.  Since there is anonymity within the social media world we often find people behaving badly.  There is a lot of bullying as well.  I wanted to talk with our students about the importance of guarding our mouths and watching the words that we use when speaking to others and how we speak.  We need to be aware of our tone as well.  We have been looking at stories from the Bible in order to learn how to speak in a way that blesses others and brings them life.  We do not want to be people who perpetuate darkness in this world.  We want to be people who can bring change that makes the world a better place.  We can start by being careful with our words.
     On social media people have a tendency to say anything without thinking.  People also tend to easily join in when others are complaining, judging, or bullying.  I explained that we can easily find out what type of person we are by examining our words.  "Out of the abundance of our heart the mouth speaks" (Matt. 12:34).  So I challenged students to examine their words not just what they say to someone's face but also what they say on social media.  We want to be people who bring light and life in all that we do.  We need to understand that the choice of words we use is important.  We can also gain blessings in our lives as we sow kind words.  Being a person who watches over their words will produce blessings and make us into a person that others will respect and trust.
     Our students face many challenges that I did not have.  Social media is easily accessed by even the youngest students.  So I believe that parents and teachers need to give many lessons regarding how to handle social media properly.  Our students need guidance when they are using social media.  Therefore, we will continue to talk about this at our school and address many other aspects of social media, as well as, how to build good character.